CoolSculpting
Freeze your fat off with this safe, non-surgical treatment called CoolSculpting
What is CoolSculpting?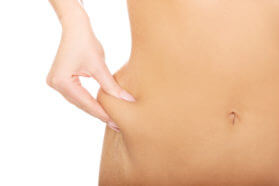 Choose an area that's stubborn to diet and exercise.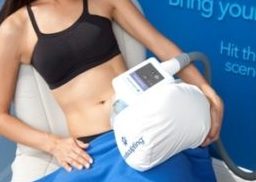 CoolSculpting applicators are placed on your desired area.
In as little as 35 minutes, your fat is permanently destroyed, without any harm to your skin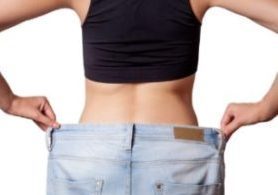 Results may begin to show in as little as 4 weeks.
So what exactly is CoolSculpting, and how can this freeze my fat off?
You hate your stubborn fat because it never seems to budge, well you are not alone. Millions of people have stubborn fat that is resistant to diet and exercise, whereas CoolSculpting will help. This is because fat does not like the cold, so when put under temperatures to freeze it, it is simply destroyed-for good. This is done with CoolSculpting and its treatment applicators such as the CoolMini, CoolMax, CoolAdvantage, based on what area you wish to treat.
Does CoolSculpting involve surgery?
Absolutely not, which is why CoolSculpting is so great. This treatment is performed in our beautiful and comfortable treatment rooms that feature Tempurpedic beds and Apple TVs. So while you watch your favorite show, you can forever say goodbye to your stubborn fat.
Are Results from CoolSculpting Permanent?
Yes. CoolSculpting kills fat cells permanently in the treated area(s) by 20-25% each time. Secondary or additional treatments continue to reduce the fat by 20-25% each time.
Is There Downtime After CoolSculpting?
Absolutely not, which is why CoolSculpting is so great. Some may experience a sensation of numbness or tingling in the treated area(s)-which is the fat being processed out by your body post treatment. After a CoolSculpting treatment you will be able to return to work and normal activities right away as there are typically no signs a procedure was performed.
What Does a CoolSculpting Treatment Feel Like? Is CoolSculpting Painful?
While most people state no pain during a CoolSculpting procedure, others may find some mild discomfort during various times throughout. The New CoolAdvantage applicators are ideal for those who are sensitive to pain. The CoolSculpting treatment feels like a freezing ice pack has been applied to your skin. It may provide a stinging sensation for just a few minutes, after which point your treatment area will feel numb to the pain. When the treatment applicator is removed, there is a massage that is applied at treatment end to help the treated area return to its normal temperature and unfrozen state. Your body will not show signs a procedure was performed.
How Many CoolSculpting Treatments Will I Need?
The typical candidate for CoolSculpting may need one or two treatments. In order to best assess you and your goals, please schedule a free consultation with us. We are open daily.
I'm Not Rich, Can I Afford CoolSculpting Too?
Because this is an in office procedure with no downtime, it is affordable to many. Please schedule a free consult with us to determine the best course of action for your treatments to be as affordable as possible.
How Long Does A CoolSculpting Consult Take? Can I Get Treatment Same Day?
Your results will develop in as little as 4 weeks post treatment and may take up to 6 months to fully develop.
Are There Any Side Effects of CoolSculpting?
Typically there are no side effects from CoolSculpting, however some may feel tingling or numbness in the treated area. Treated areas may become slightly flushed post treatment for a period of up to one hour. But that's it!
What happens if I gain weight or get pregnant after CoolSculpting?
If you were to gain weight post treatment, your weight gain will not appear as obvious as your treated body now has less fat cells in the treated area(s).
I Have Lump from Previous Liposuction, Can CoolSculpting Help Me?
Yes, CoolSculpting is the ideal treatment to smooth out irregularities from a liposuction or other surgical procedure that may leave abnormal fat pockets. CoolSculpting can correct these areas permanently.
Is It Possible to Get Lumpy Results with CoolSculpting?
When performed by an experienced provider of Cienega Med Spa locations, the CoolSculpting procedure should leave a smooth & "seamless" finished result. Should any irregularities form, that too can be treated with CoolSculpting as well.
What Are the Risks for CoolSculpting?
Typical risks are a minor chance of freezer burn and or numbness to the treated area. All side effects are transient and will completely resolve with time.
How Will I Know How Many Sessions I Will Need?
Great question that we get all the time. Once we see you at our free consultation, we can determine exactly what it will take to get the results you are looking for. We are upfront in our pricing, honest in our assessments and work to provide the best discounts and promotions for our clients.
Our FREE consults are scheduled for 30 minutes and we are open daily to serve you. Once you are deemed a good candidate you may treat same day. We have 8 CoolSculpting machines to serve you and are ranked top 3 Worldwide for CoolSculpting.
What's the Buzz about CoolSculpting?
Millions of People Love CoolSculpting
Areas treated at CIENEGA MED SPA
Coolsculpting treatments Performed Worldwide
Number of CoolSculpting Machines at Cienega Med Spa
Amazing Transformations from Cienega Med Spa
Before and after One Treatment of 8 Areas to the Abdomen and Love Handles CoolSculpting. Treatment performed by Cienega Med Spa

Before and after One Treatment to the Arms with CoolSculpting. Treatment performed by Cienega Med Spa

Before and after TWO treatments to the outer Thighs with CoolSculpting. Treatment performed by Cienega Med Spa

Before and after ONE treatment to the chin with CoolSculpting. Treatment performed by Cienega Med Spa

CoolSculpting to the abdomen and love handles, showing the difference between one and two treatments.
How Does it Work?
Harvard scientists learned that children who would hold popsicles in their mouths would have trace amounts of fat killed off from the inside of their cheeks. With this, they realized fat is sensitive to cold temperatures.
How much does coolsculpting cost?
Learn pricing and options for CoolSculpting at LA's Number 1 Provider
🎉
Special Promotion for CoolSculpting
Buy 8 Get 15% Off.
Buy More Save More.
Call for Details: 323-655-8220
Why Choose Us?
Gorgeous, luxurious treatment centers open DAILY & late. Come see us today!
A Team of Dedicated Professionals For You
Nurse Mary M.

CoolSculpting Lead, West Hollywood

Nurse Candace D

CoolSculpting Lead, West Hollywood & Santa Monica

Dr Nina Farokhian

Naturopathic Medical Doctor & medical lead, West Hollywood & Santa Monica
Testimonials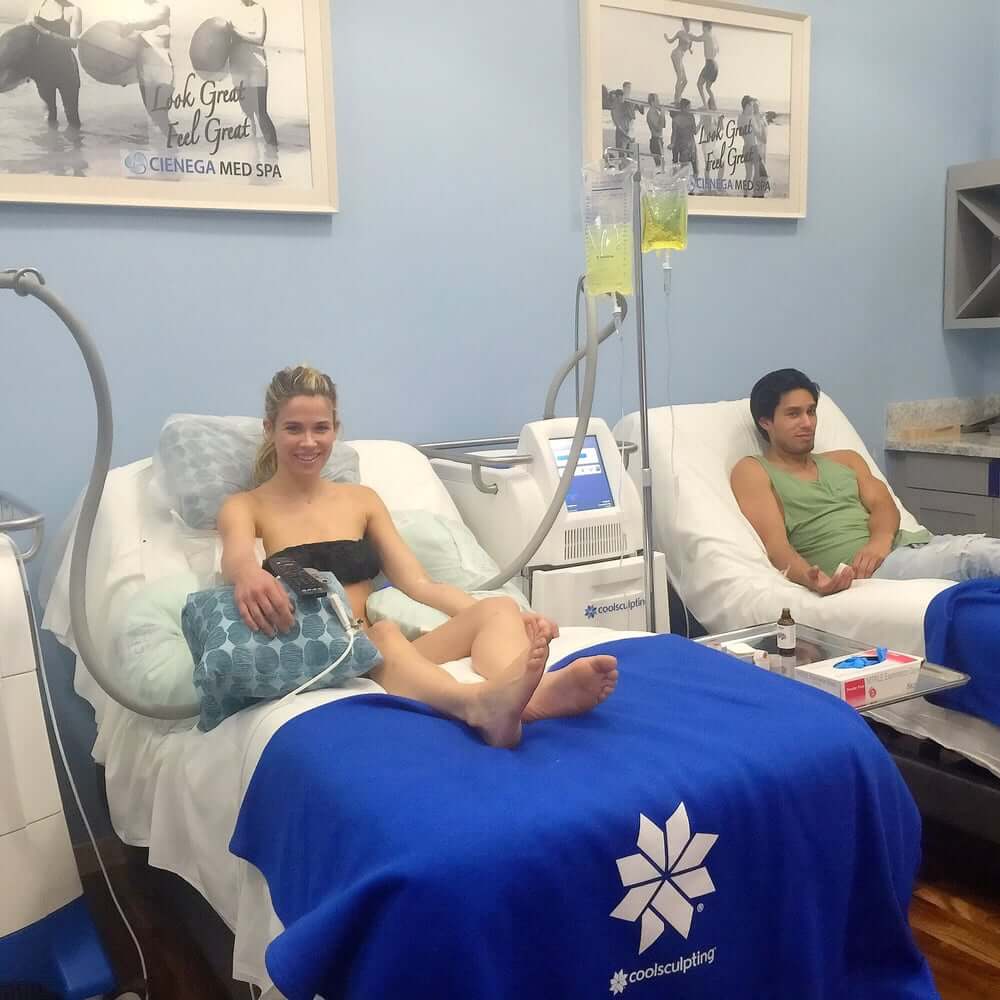 Great place, great service, had the cool-sculpting done bra bulge, took good care of me and my mom, great price! Can't wait to see the results.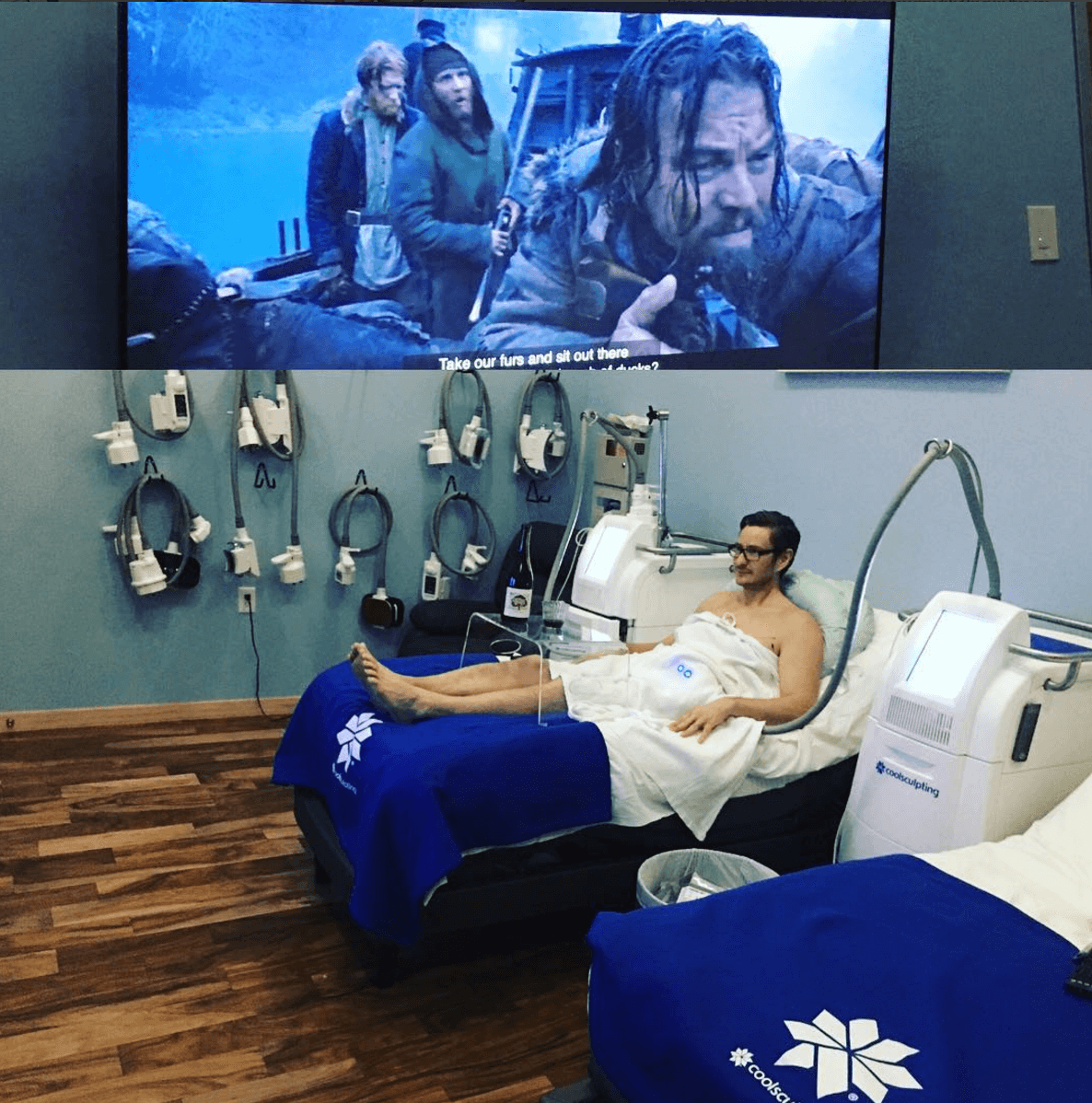 Myself and my 2 friends all went for a consultation. They were very helpful and answered all of our questions. They were very nice and professional. Can't wait to have our cool sculpture done.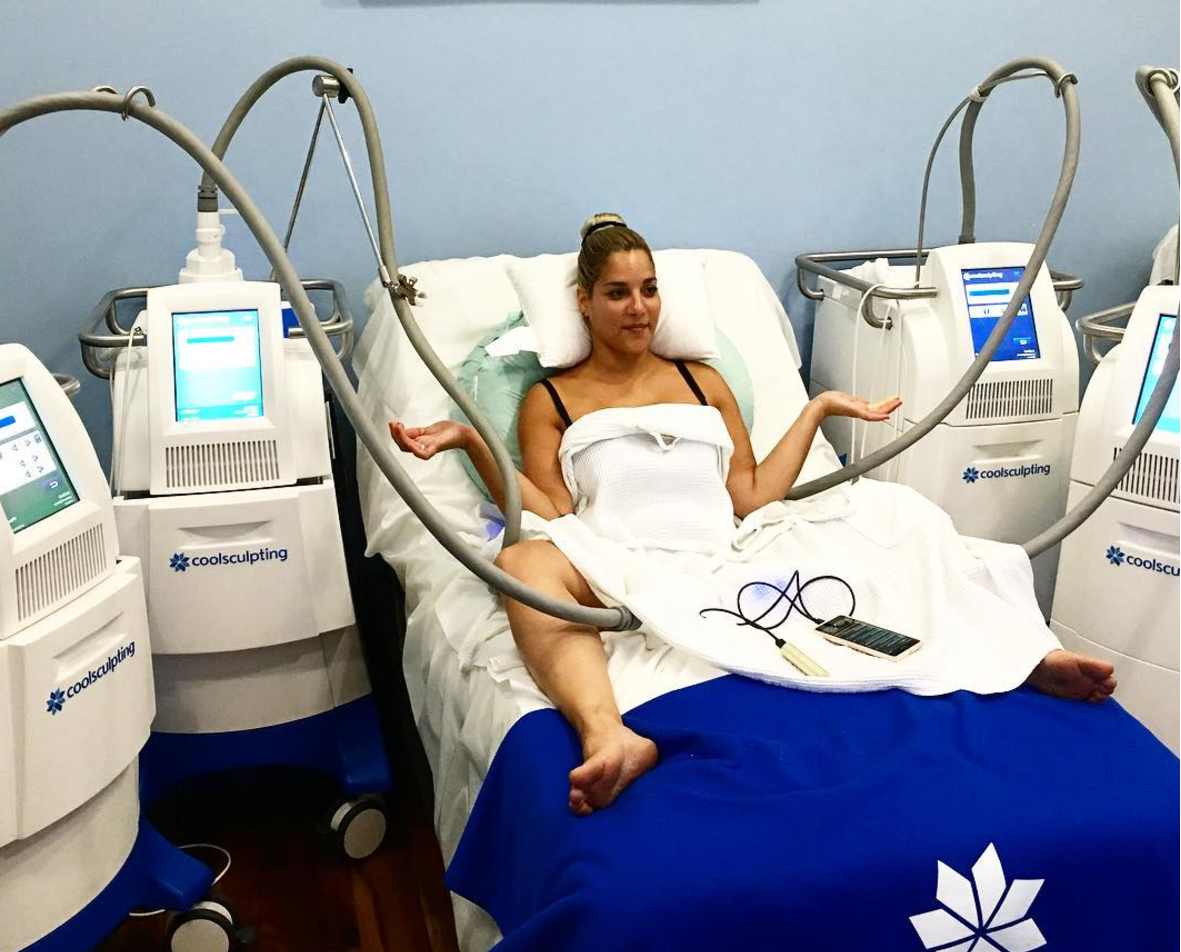 So far, so amazing. I'm so happy I picked cienega Med spa for my cool sculpting. They are amazing and Candice is the best! I will check back in with my results!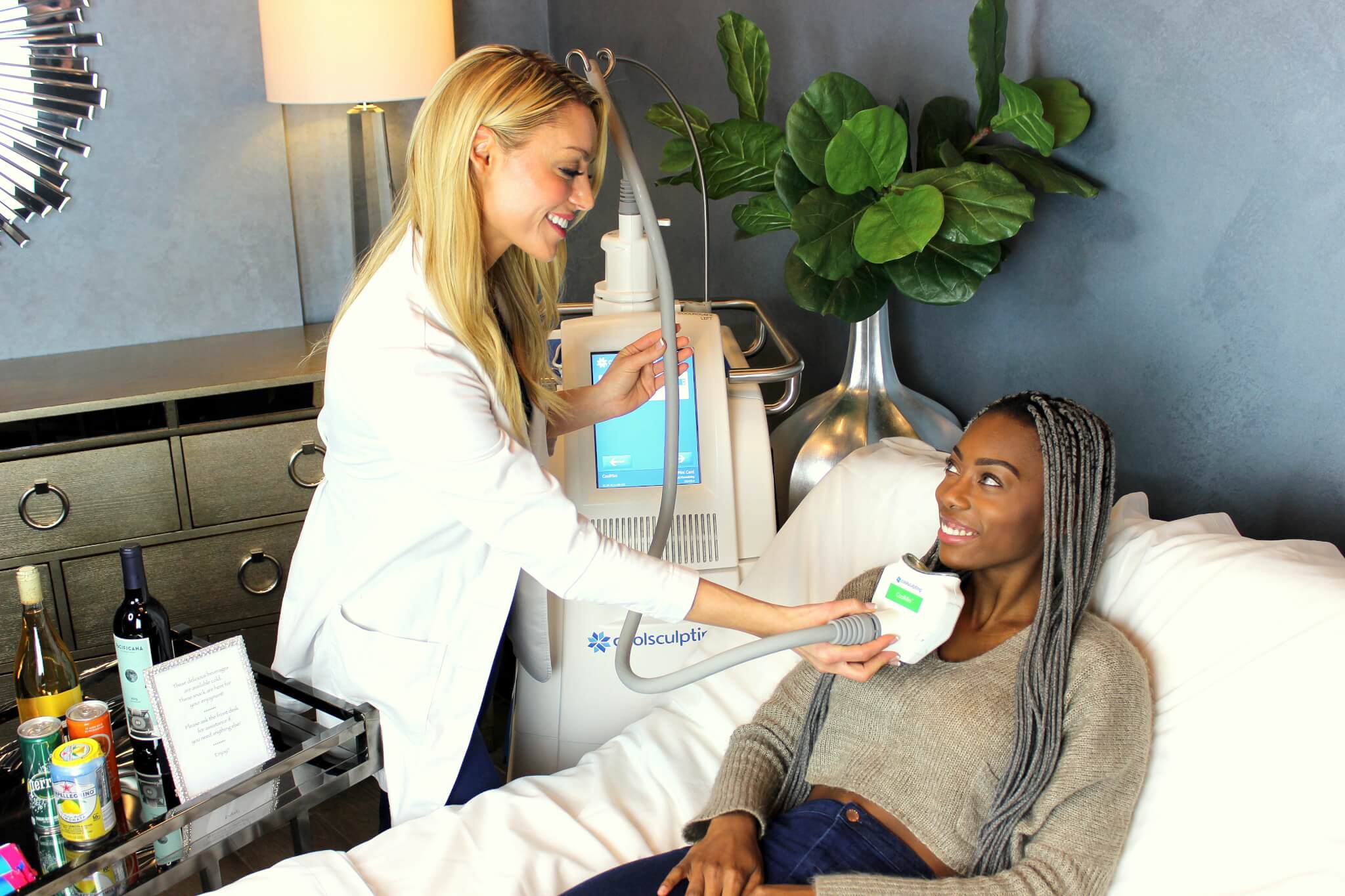 I was at the spa for a cool sculpting consultation. All of my questions were answered and I received clarity on the procedure and pricing. Rose was very friendly and knowledgeable and I look forward to my next appointment
With over 700 reviews on Yelp, Google & Real Self. No other provider has ratings as high.
Ranked #1 in LA

Monica Sobrent

I've always had a great experience with the nurses here. I have been going in for hair removal and each nurse I've met with made sure I was comfortable and informed with the process. And the results I've been seeing are great!

Ranked #1 in LA

Bianca S

I came to Cienega Med Spa for coolsculpting, 5 stars for the beautiful facility & 5 stars for the nurse that did my consultation and coolsculpting procedure. The room they put me in for the procedure had beautiful decor, I basically watched tv and relaxed for an hour. Results are typically visible around 6-8 weeks, since its only been 2 weeks, its not possible to make that determination of whether or not the procedure worked. But based on research I've done and what other clients are saying, Im very hopeful, if it works, I'll definitely come back for more work.

Ranked #1 in LA

Charles M

This was my first CoolSculpt treatment and I absolutely LOVED my results! Melissa gave me a great consultation and she was an awesome nurse during my whole experience. The front desk staff was very helpful and kind as well. I have since recommended four people to this med spa and they have all had great experiences as well. I was so happy with my CoolSculpt results that I want more! ;-) Thank you, Cienega Med Spa!
BOOK AN APPOINTMENT